About Givens Gerber Park
Givens Gerber Park is one of four communities that comprise Givens Communities. This nonprofit, United Methodist-affiliated organization improves lives through communities, services, and outreach to older adults throughout western North Carolina. Givens Gerber Park opened the doors of the first building in 2016 and opened the final phase in July 2018. However, Givens Communities has a rich and expansive history that spans four decades of service and has always served seniors of all income levels.
The Givens story begins with the generosity of Marion Givens and her husband, Dr. Maurice Givens, charitable people who donated to hospitals, universities, and museums. During the final years of Mrs. Givens' life, with the help of a few trusted advisors, she arranged to leave 160 acres of her Asheville estate with the stipulation it would be developed into a retirement community. After her death, the Marion J. Givens Trust worked with leaders in the Western North Carolina Conference of the United Methodist Church to make Givens Communities a reality. This relationship has remained constant throughout four decades of exponential growth.
Givens Gerber Park is a unique and essential component of the larger, long-standing organizational mission. It ensures that older adults have various affordable, market-rate, and subsidized housing options available. 60 Givens Gerber Park meets the needs of low-to-moderate-income seniors ages 55 and up who have worked hard all their lives but now find it challenging to find safe, accessible, supportive housing options. Givens Gerber Park sees these seniors, and we are proud to help this underserved demographic maintain independence and live a fulfilling life.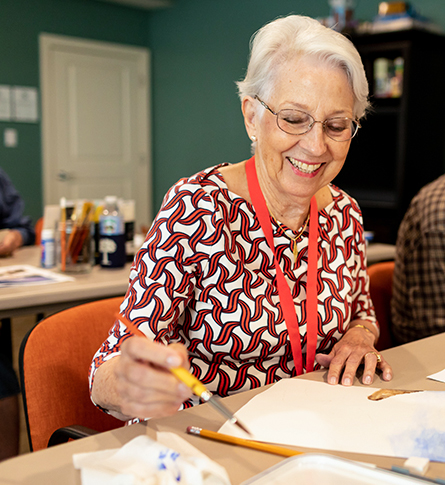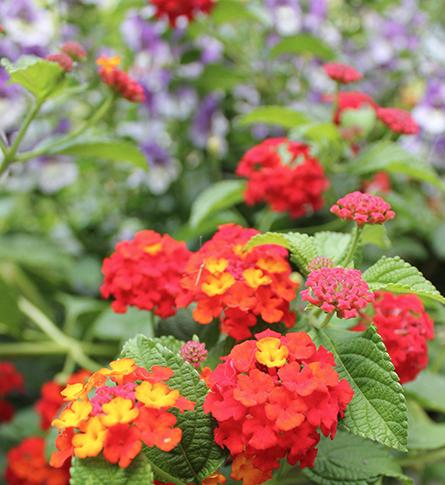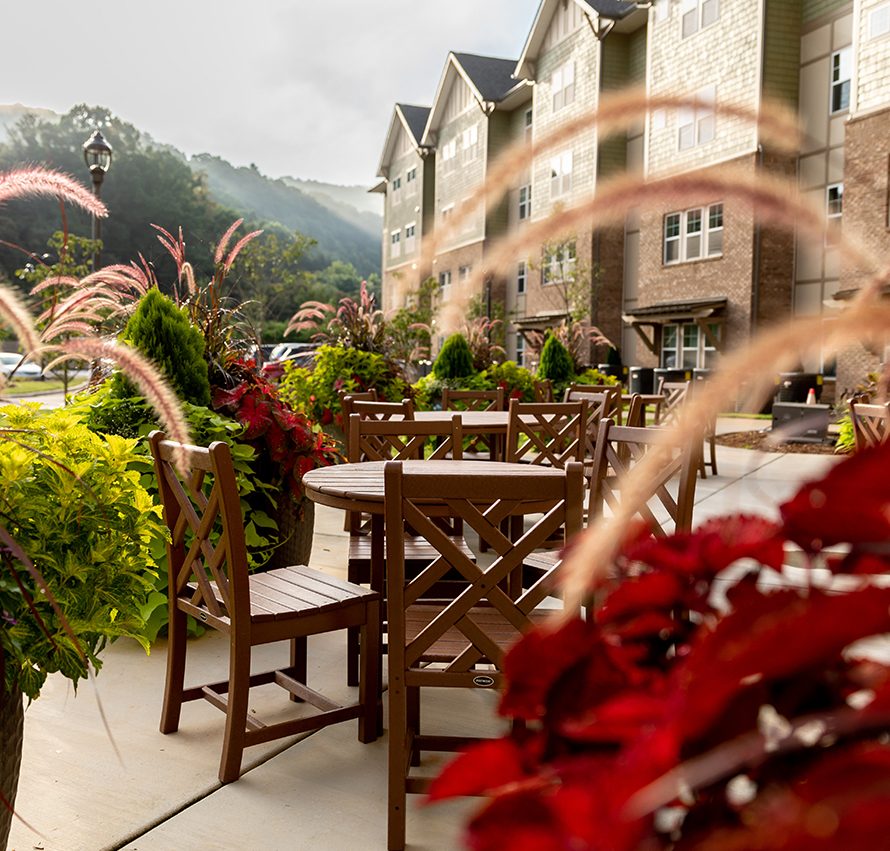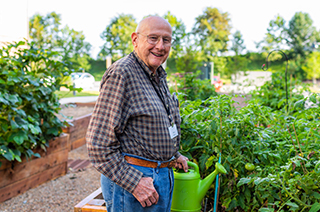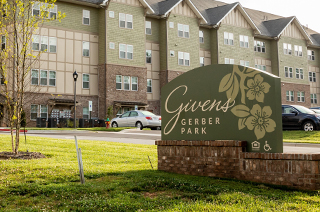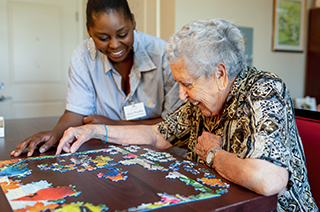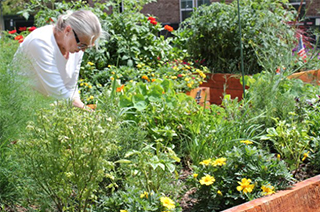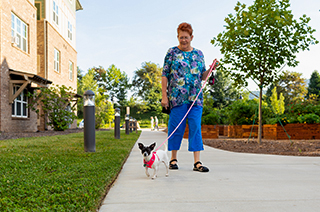 Our Values
Givens Affordable Communities
Givens Affordable Communities strives to create environments where older adults can thrive. Our residents achieve this by rediscovering interests, contributing, learning, and playing. We believe seniors live fully and age with dignity by improving health and being engaged.
Givens LifeMinistries
Givens has reached out to improve the quality of life for individuals, families, and communities facing health and wellness challenges since the 1980s. Givens LifeMinistries serves our affordable communities by providing access to community nurse and resident services coordinators. As the outreach division of Givens Communities, we work actively in other affordable communities throughout Western North Carolina to address health disparities of underserved, diverse, and vulnerable populations by providing access to resources that empower improved wellness and quality of life. Givens LifeMinistries' partnerships and outreach have helped provide free health screenings, chronic disease self-management programs, prescription assistance, and wellness education programs.
The four core values of commitment, caring, courage, and collaboration guide our decision-making and strategic planning.
Meet the Team
Serving residents with compassionate care is a priority of our team. We are dedicated to serving older adults with support to help them maintain their independence.
Retire in Asheville
Givens Gerber Park residents enjoy the welcoming atmosphere of a beautifully maintained community, but they also have the advantage of living in one of the country's most desirable retirement destinations. Asheville appears regularly on the Top Ten Places to Retire lists of many notable national magazines, including Money.com and Forbes.com. Asheville is a diverse, progressive city boasting gorgeous mountains, mild seasons, vibrant fall colors, artistic expression, and a unique balance between urban attitude and rural life. There is an easygoing attitude that always feels inviting and inclusive.
Multiple vantage points across this unique mountain metropolis showcase the contrast of the Blue Ridge Mountains against the urban skyline. There are scores of activities for outdoor enthusiasts, including camping, hiking, and biking.
The climate and mountain vistas are not the only things to love. Asheville's energy and spirit make people want to put down roots thanks to a vibrant downtown area, local arts and culture, plentiful shopping, and an exciting restaurant scene.
For more information on Asheville, visit the link below.