60 Gerber Park Residences
After working to save for retirement, it is important to have options to outlast the proverbial nest egg. Givens Gerber Park offers affordable housing where adults over 55 can retire in a comfortable community with quality services and convenient amenities. Our community features 262 age- and income-qualified independent living residences.
Spacious, light-filled one- and two-bedroom apartments offer scenic views of the beautifully landscaped grounds and surrounding mountains in a walkable, convenient urban setting close to shopping and other conveniences.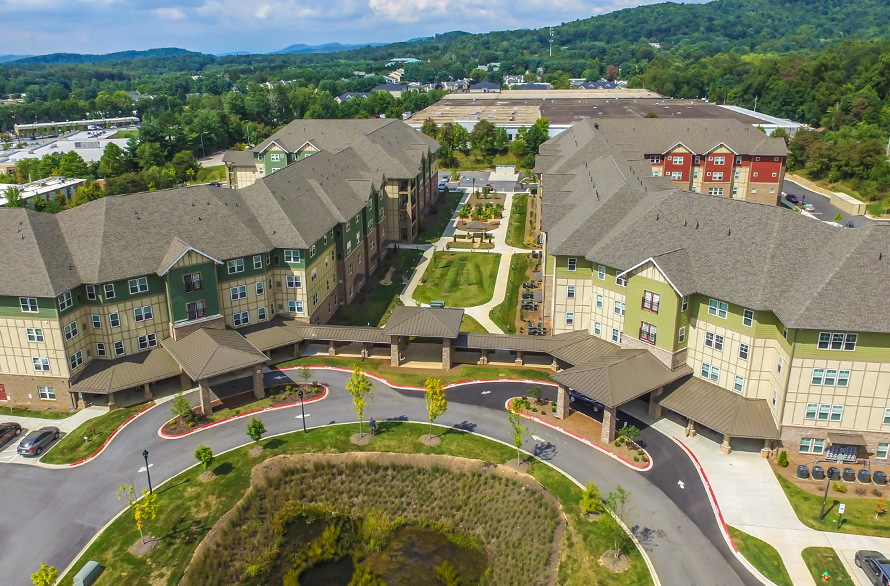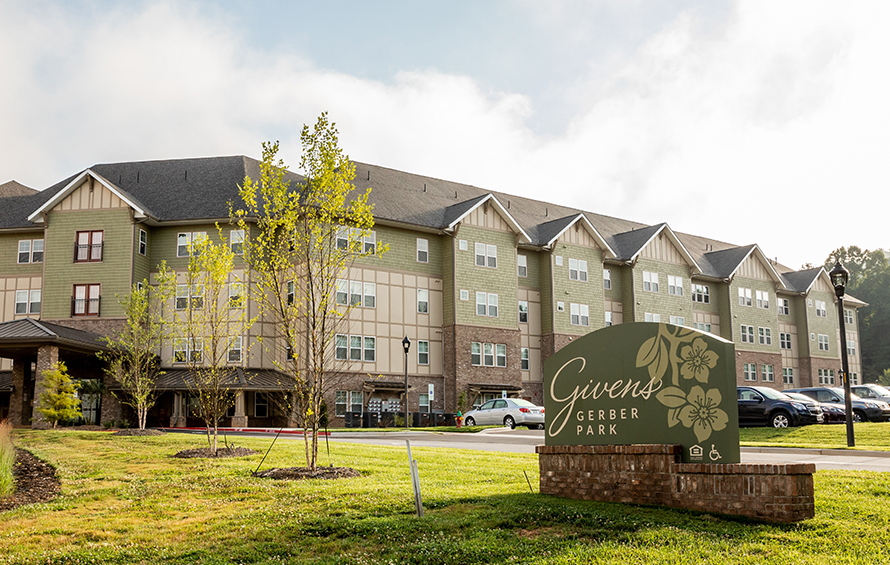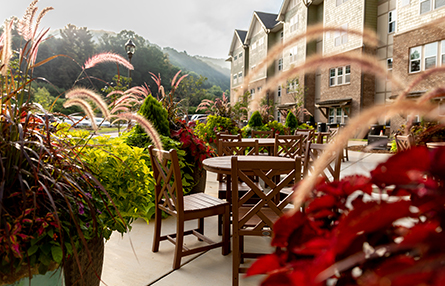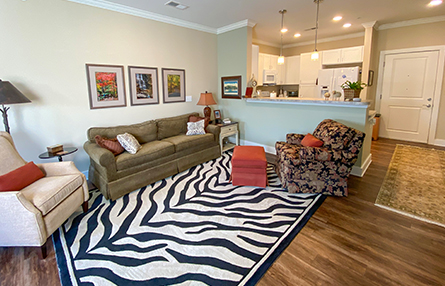 Building 60
60 Givens Gerber Park is a creative solution to provide senior living for people with moderate incomes. This unique approach is perfect for older adults who desire a more inclusive fee option.
Current income limits for 60 Givens Gerber Park are at or above $35,701 for one-person apartments and $40,801 for two-person apartments.
The monthly fee for each of the 60 one-bedroom and 22 two-bedroom apartments is based on income and single/double occupancy.
Monthly fees for 60 Givens Gerber Park includes:
Utilities
Cable
Internet
Landline phone
Meal dollars for the on-campus café
Dishwasher
Disposal
Washer and dryer
Microwave
Refrigerator with icemaker
Routine maintenance
Health and wellness programming
Pricing
Application & Administrative Fees – Range From $6,500 – $15,000
Monthly Fees – Range From $1,975 – $3,134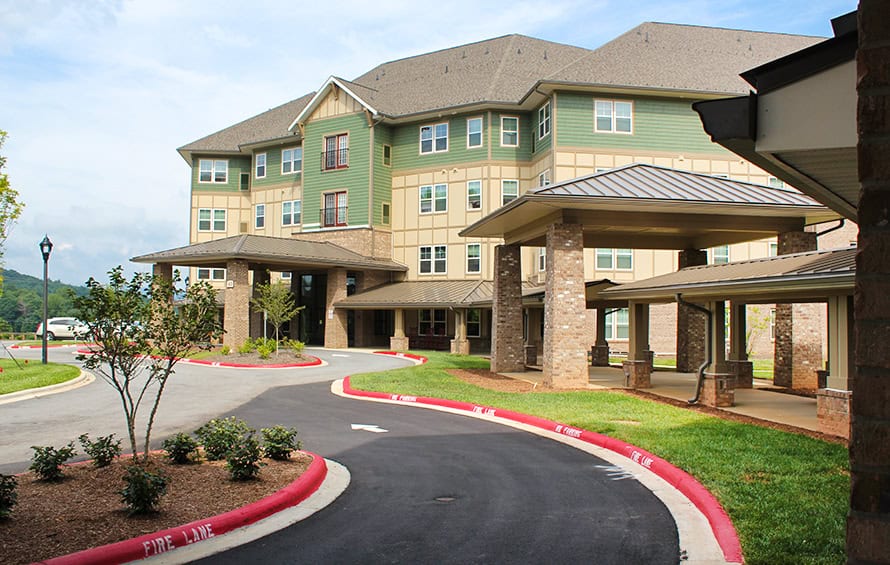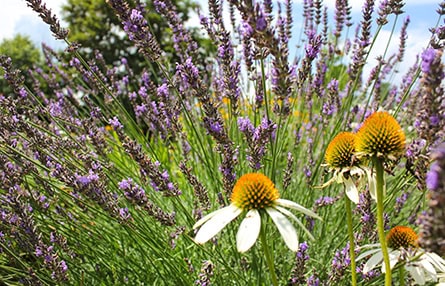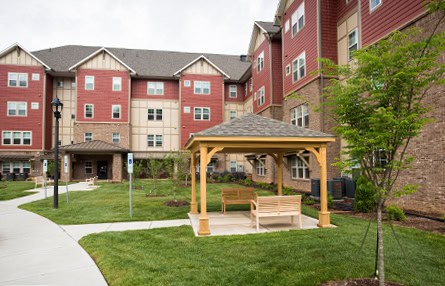 Buildings 40 & 50
Givens Gerber Park offers vibrant living in a neighborhood of friends for lower-income seniors. Buildings 40 and 50 include one- and two-bedroom apartments where you can find your perfect space and a place to call home. Our residences feature open floor plans with large, bright windows, convenient amenities and convey a sense of spaciousness and light.
We proudly offer tax credit and HUD-subsidized apartments for older adults with lower incomes at 40 & 50 Givens Gerber Park. Income qualifications for these apartments are at or below $35,700 for a single person or $40,800 for two people.
Enjoy the convenience and accessibility of an affordable rental apartment at Givens Gerber Park.
Rent at 40 & 50 Givens Gerber Park includes:
Dishwasher
Refrigerator
Range
Washer and dryer connection
Additional storage space
Water/sewer/trash fees
Access to community laundry rooms
Pricing
One-Bedroom Apartment – Rents Range From $310 – $618
Two-Bedroom Apartment – Rents Range From $365 – $720
Buildings 40 & 50 are age- and income-restricted where income determines the amount of rent.
Housing Choice Vouchers are accepted.
HUD 202 Section 8 subsidy is available in 78 apartments in Building 40 for persons aged 62 or more and persons at least 18 years of age with a mobility impairment requiring the accessible design features of the apartments.