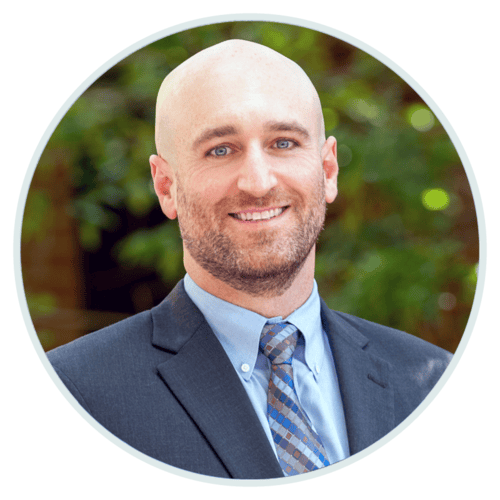 Partners at Gerber Park: Welcoming Comprehensive Pain Consultants
Givens Gerber Park's supportive service team is pleased to announce a new partnership with Comprehensive Pain Consultants of the Carolinas. As the region's premier pain management group, their physicians understand pain is a disease and approach each patient with the utmost care of who they are first and how their chronic pain may be diminishing their quality of life.
We're excited to welcome Dr. Steven Punzell and supportive staff to Givens Gerber Park. Dr. Punzell is a board-certified physiatrist (physical medicine and rehabilitation specialist). He received his medical degree from Virginia Tech Carilion School of Medicine, completed his physical medicine and rehabilitation residency at University of North Carolina School of Medicine, and his pain management fellowship at the University of Pittsburgh Medical Center. Dr. Punzell prides himself in providing multidisciplinary care and is up to date with cutting-edge treatment options for his patients. You can find out more about Dr. Punzell's medical interests and expertise by visiting www.cpcdoctors.com.
Comprehensive Pain Consultants take a person-centered holistic approach to offering pain management for a wide range of conditions with a priority of fully understanding your pain. Interest in this program can be directed to Cheryl Wallen, Director of LifeMinistries at Givens Communities, she coordinates provider services for our Gerber Park clinic and oversees our remarkable supportive service team at Givens Gerber Park made up of two resident service coordinators and a community nurse. Cheryl states, "We genuinely care about our residents and creating a thriving community where our residents can age in place experiencing their best health is our mission. Residents that experience chronic pain and the challenges it can bring socially, emotionally, and mentally now have an easily accessible and trusted healthcare provider to help them journey toward becoming more engaged in their community and enjoying improved quality of life. We are so excited about this partnership."
Comprehensive Pain Consultants say, "Don't let pain control your life," and we couldn't agree more. You deserve to enjoy life in comfort and pain-free. Comprehensive Pain Consultants first day in the clinic will be Friday, July 14th, from 1:00 to 5:00 followed by Friday July 28th from 8:00 to 1:00. Beginning in August Comprehensive Pain Consultants will be providing care on the 2nd Friday of every month from 8:00 to 5:00.
Residents who want more information or want to schedule a consult are invited to drop by the clinic and meet Jeanette Metcalf, New Patient Coordinator or call (828) 483-4438.