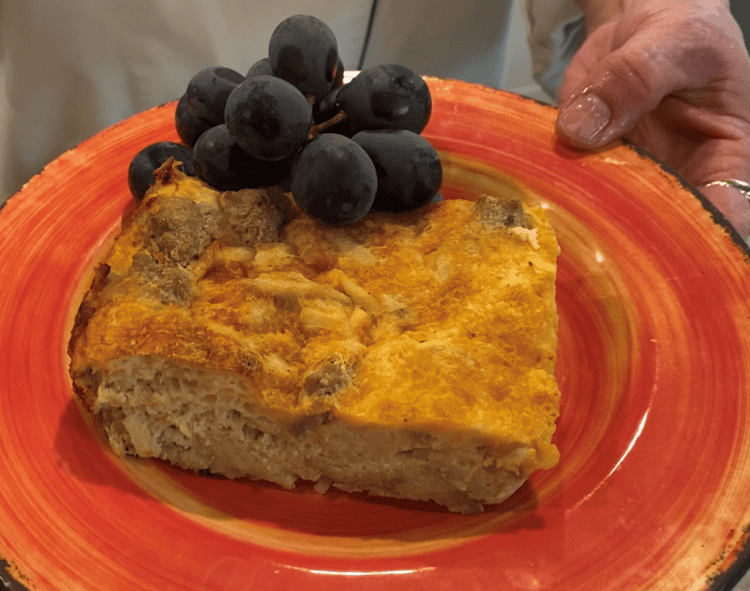 GoTo Cafe- Holiday Breakfast Casserole
Breakfast Casserole
Ingredients:
10/eggs
3/cups Half and Half
1/tsp of Dry Mustard
¼ tsp of Black Pepper
1 tsp Salt
2/cups Shredded Hash Browns
1/4 cup Sweet Onions
2/cups Sausage Crumbles
2 1/2 cups Shredded Cheddar Cheese
4-5 Slices of Bread (to cover the bottom of the pan), Cubed
¼ tsp Texas Pete
Instructions:
Combine eggs and cream, beat until mixed well.
Spray 9X13 Baking pan with vegetables spray
Spread cubed bread over the bottom of the pan
Add layer of shredded hash browns
Sprinkle salt over hash browns
Add diced sweet onions and sausage crumbles
Add layer of shredded cheese
Cover pan tightly with aluminum foil.
Bake at 325 degrees for 35 minutes.
Remove the foil carefully and determine if the casserole has set. If so, allow the casserole to brown uncovered for an additional 8-10 minutes.
Cool before cutting.