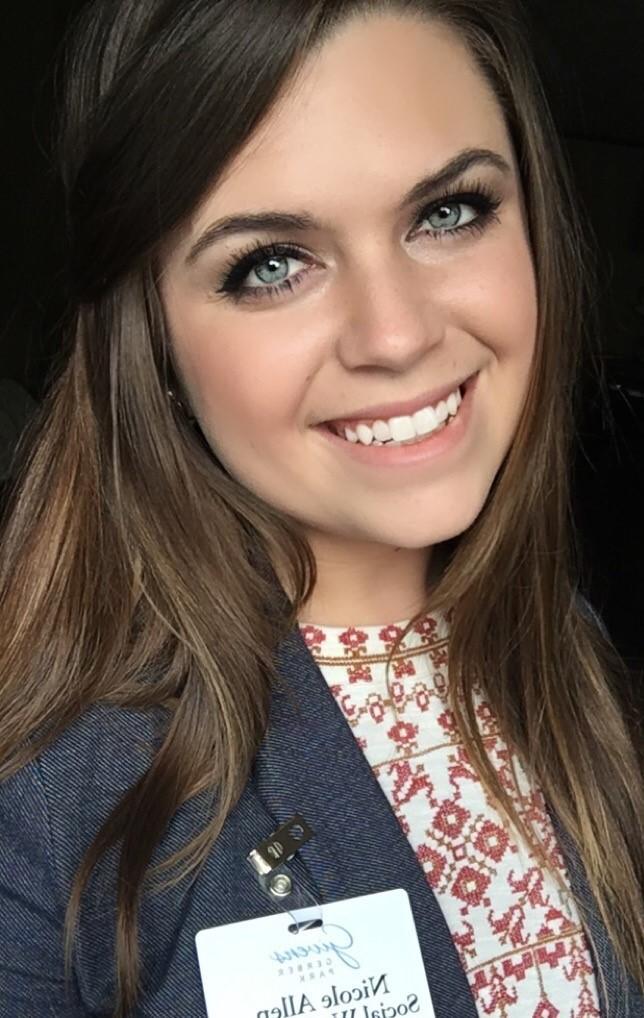 Meet Nicole Allen, Marketing Coordinator
Name: Nicole Allen
Department: Marketing and Leasing
Number of years employed by Givens Gerber Park: 4 years
What attracted you to working at Givens Gerber Park?
I started my journey here as the Social Work Intern at Givens Estates. During my internship I worked closely with the HUD Residents that were getting ready for their transition to Givens Gerber Park. During my internship I saw, heard and felt the Givens culture coming to life within this new community. Seeing the potential Givens Gerber Park had and the pioneering concept for Affordable Housing I knew this was something I had to be a part of.
What are a few of your primary responsibilities?
A few of my primary responsibilities are collecting applications for Building 60, managing the waitlist, and helping new residents with the move in process. Another responsibility is educating the community about this new retirement option through social media, our website, and ads. I also work closely with our Supportive Service Team to help with new resident orientation and resident transitions.
What is one word that describes you best?
Patient
What is a fun fact about you?
I have been a dancer all my life. This skill gave me the tools I needed to develop dance classes for the residents as a new kind of aerobic workout. Dance helps our residents with balance and flexibility. Each dance class we would build on from what we learned in the previous class to develop muscle memory. Not only does is bring great health benefits, it is also FUN!
How is your job rewarding?
We have a special opportunity to get to know our residents. Now is the time our residents are getting to do what they want, whether that be volunteering, getting a part time job in a field they never tried, or participating in groups to create new friendships. I get the chance to hear so many different life stories and wisdom from our residents and future residents. But I would have to say the greatest reward of my job is seeing the look of hope on perspective residents faces when they realize they found something of high quality that they can afford.
How do you and your team try to make a difference for residents?
The Givens Gerber Park Team and I make a difference for our residents by serving those with low incomes to modest incomes, making it affordable to enjoy aging on your own terms with just enough support to help you maintain your independence. Our Supportive Service Model includes onsite social workers, a community nurse, a clinic and wellness programming. The goal is to help residents and their families navigate health transitions, as needed. This helps take some of the stress out of aging while giving you the freedom to enjoy yourself, knowing that supportive services are there if you need them.