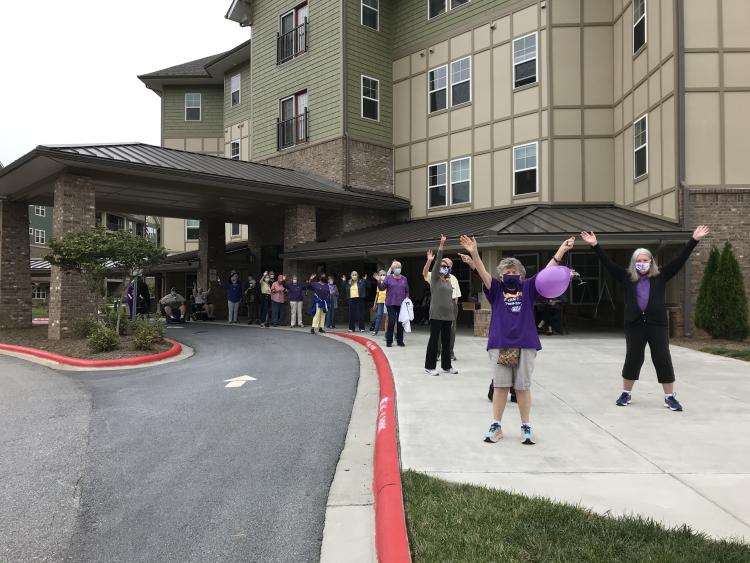 Walk to End Alzheimer's 2020
Today we had 33 residents and staff members participate in our Walk to End Alzheimer's event! We want to thank everyone who donated to our team page and participated in the walk. With our residents and other Asheville community donations we were able to raise $1,553.00, $ 553.00 over our community goal!
If you would like to donate to our community page it is not too late.
Go to https://act.alz.org/site/TR/Walk2020/NC-WesternCarolina?pg=team&fr_id=13593&team_id=640537&skip_login_page=true before 5:00 pm on October 10th to get your donation in.
Thank you for joining in the fight against Alzheimer's